| | | | |
| --- | --- | --- | --- |
| CHAIRMAN | Sidwell | Mtetwa | |
| HONORARY SECRETARY | Khayakazi | Dioka | |
| HONORARY TREASURER | Antony | Falconer | |
| FULL MEMBER | Naresh | Hari | |
| FULL MEMBER | John | van Coller | |
| FULL MEMBER | Mokwape | Lekganyane | |
| FULL MEMBER | Philip | Konig | |
| FULL MEMBER | Sharon | Mushabe | |
| FULL MEMBER | Kevin | Leask | |
| CO-OPTED MEMBER | Kerrylynn | | |
| CO-OPTED MEMBER | Pat | | |
| PAST CHAIRMAN | Prince | | |
| PAST CHAIRMAN | Rob | | |
| WIE REPRESENTATIVE | Neo | | |
| NGN REPRESENTATIVE | Mashilo | | |
| NGN REPRESENTATIVE | Nadia | | |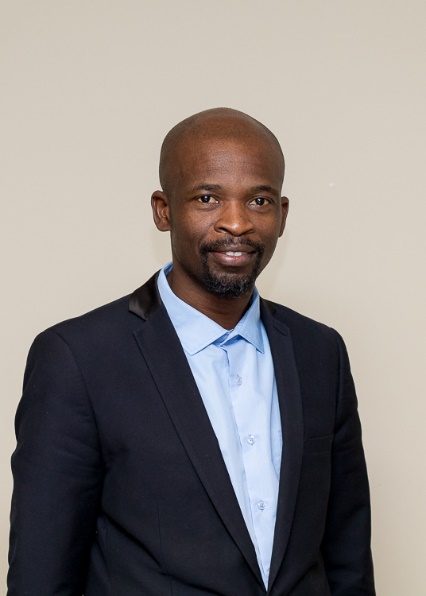 Sidwell Mtetwa
Chairman
I have vast experience within CIGRE and have played various roles and made contributions in technical and non-technical documents. I understand the environment both in the international and national spaces. I have served as a technical coordinator and led the team that organized the first ever online Regional Conference in 2021. I contributed also to the World Bank – CIGRE Africa WG. I am confident my knowledge, energy, and commitment will advance the organization to reach more engineers and make significant impact in the engineering space within the Southern Region and internationally.
Khayakazi Dioka
Hon Secretary
BSc Elec Eng (University of Cape Town), MSc Eng (UCT), Khayakazi Dioka is a Corporate Specialist for Transformers and Reactors within Power Delivery Engineering at Eskom, the state power utility of Eskom in South Africa, where she has been since 2003. Her main responsibilities revolve around Transformer failure investigations, technical quality inspections, design reviews, specifications, HV testing, maintenance, repairs, and tenders technical evaluations.
Antony Falconer
Hon Treasurer
36 years in the electricity supply industry, including 23 years in senior positions within the power cable sector. I have significant experience, both national and international, within the power cable sector of the electricity supply industry, focussing on the design, manufacture and use of power cables, and have served on and occasionally lead many committees within CIGRE, the IEC and SABS. Within the CIGRE national committee as I have filled the role of Treasurer for two terms, one for 4 years and one for 2 years.
Naresh Hari
Full Member
Naresh Hari have about 15yrs experience in Distribution Power System technologies (from 1kv to 132kv), in both primary and secondary plant design and operations. Further, Naresh Hari have 15yrs experience in implementation of Transmission technology (132kv to 765kV and 550kV DC) in Project Management role in the Group Capital environment. Naresh Hari now looking after the Design teams for Transmission Power Line, Substation Engineering, as well as Secondary Plant technologies of Protection, Telecommunication, Metering and Control Systems.
John van Coller
Full Member
Dr John Van Coller is a Senior Lecturer in the School of Electrical and Information Engineering, University of the Witwatersrand. He lectures in the areas or power systems, power electronics and insulation coordination.
Philip König
Full Member
Philip König is a registered Professional Engineer with ECSA in South Africa, and a Chartered Engineer with Engineers Ireland. He has more than 30 years' experience in the Electricity Power Transmission and Distribution industry. During this period, he was employed by utilities, consultants, construction contractors as well as Suppliers/Manufacturers.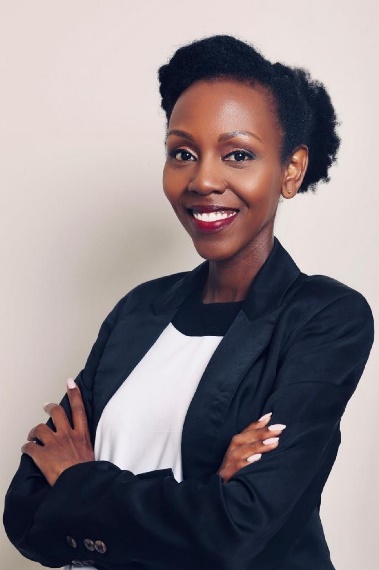 Sharon Mushabe
Full Member
Sharon Mushabe has a BSc (Elec Eng) and a MSc (Elec Eng) from the University of Cape Town. She is a registered Professional Engineer with ECSA and is also member of the SAIEE Central Gauteng Centre. She has been employed by Eskom since 2003 and has transmission line design and construction experience in Distribution and Transmission. In her current capacity as a Chief engineer in Line Engineering Services Department, her main roles include design support to field operators during maintenance and emergency incidents, overhead line performance and general overhead line design. She is also responsible for management of the overhead line health index processes in Transmission. She is the Customer Advisory Group (CAG) representative for Africa in the CIGRE B2 Study Committee.
Mokwape Lekganyane
Full Member
Mokwape Lekganyane Mokwape has 15 years' experience in the power industry and is currently the Senior Manager for eThekwini Electricity's HV Projects Branch responsible for high voltage equipment and capital projects. Before joining eThekwini Electricity, Mokwape was with Eskom Transmission working as an Assistant Engineer. She holds a BSc and a MSc degrees in Engineering from the UKZN, a Certificate in Technology Leadership from the Da Vanci Institute of Technology, a Certificate in Advanced Project Management and a Master of Business Administration (MBA) degree from the UCT. She is a registered Professional Engineer with ECSA, a Senior Member of the SAIEE, a member of Cigre and a member of the Golden Key International Honor Society. Currently she serves as a member of the Cige SA Executive Board, SAIEE KZN Committee and ECSA KZN Reviewer/Moderator/Assessor. She has authored and co-authored a number of research publications for local and international conferences.
Kevin Leask
Full Member
30 years in the electricity Transmission and Distribution industry Technical advisor to development projects in the energy sector in the Southern African region Extensive experience in planning of transmission power networks, particularly in Southern Africa Technical advisor in the REIPPP programme for SA from 2010 to 2016 Attended Paris Sessions in 2008, 2010, 2014, 2016 and 2018
Kerrylynn Chetty
Co-opted Member
Kerrylynn Rochelle Chetty is an Electrical Engineer at eThekwini Municipality Electricity Unit. She has more than 12 years' experience in working in the electricity supply and distribution environment. She is currently undertaking the role of Specialist Protection Engineer and Division Head of the Engineering Division of the Protection and Test branch in eThekwini Electricity. Kerrylynn is a registered Professional Engineer with the Engineering Council of South Africa (ECSA). She possesses a Government Certificate of Competency for Factories, and has completed a Master's in Electrical Engineering and a Master's in Business Administration from the University of Kwa Zulu Natal.
Pat Naidoo
Co-opted Member
Dr. Naidoo is Professor of Research in the Faculty of Engineering and the Built Environment, University of Johannesburg. He is a Fellow of the South African Academy of Engineers, a Fellow of the South African Institute of Electrical Engineers, a senior member of IEEE and a member of IET and Cigre. He is a registered professional engineer and a specialist consultant in electrical energy and power systems. His current research interests are in Sustainable Development as driven by the Green Economy and Industrial Revolution 4.0. Dr. Naidoo's four decade industrial career was with the Electricity Supply Commission of South Africa; from Engineer in Training to Non-Executive Director.
Rob Stephen
Past Chairman
Dr. Rob Stephen was born in Johannesburg South Africa in 1957. He graduated from the University of the Witwatersrand in 1979 with a BSc Electrical Engineering degree. He joined Eskom the electrical utility in 1980. He holds both MSc, MBA degrees as well as a PhD in Objective determination of optimal transmission line designs. He is currently the Master Specialist in the Technology Group in Eskom and is responsible for distribution and transmission technologies of all voltages covering both AC and DC.. He is past chairman of Cigre SC B2 on overhead lines, and has held positions in Cigre of Special reporter and working group chairman and has authored over 100 technical papers. He was recently elected President of Cigre in 2016.
Prince Moyo
Past Chairman
Prince Moyo is a General Manager for Power Delivery Engineering at Eskom, the state power utility of Eskom in South Africa, where he has been since 1997. He is responsible for all commodity specifications and standards used by transmission and distribution, from low voltage at 765kV, infrastructure designs as well as construction execution and operational support. His teams include substations, overhead lines, protection and control, high voltage plant, planning GIS, design base and project integration. Prince's experience ranges from standardization, project design, project management and operations in the transmission and distribution environments. He is a member of C1 Study Committee and stream leader in the C1.34 working group. As chairman of Cigre SANC, Prince is an ex-officio member of all sub-committees. He also serves on the South African committee of the IEC and is a Council Member of the South African Institute of Electrical Engineers, where he has chaired several committees. He is a registered professional engineer with the Engineering Council of South Africa (ECSA).
Neo Mapapanyane
WiE Representative
Neo Mapapanyane is a registered professional engineer with the Engineering Council of South Africa (ECSA). She holds a Master of Engineering (M.Eng) degree in Electrical from the North-West University. She is a Chief Engineer at Eskom, System Operator Business unit. Neo is well versed in the power system protection of the transmission and sub-transmission network in Eskom. She is a member of the CIGRE B5 Study committee, CIGRE Women in Energy and CIGRE Next Generation Network (NGN). In addition, Neo is the SAIEE Central Gauteng Centre committee member. She is the 2021 Eskom's Millenial Leader, a young woman who makes an impact through her personal involvement in business, community projects and volunteering.
Mashilo Moabelo
NGN Representative
Mashilo Moabelo is a professionally registered electrical engineer working at Eskom, specializing in transformers and reactors. Mr Moabelo holds Bachelors in electrical engineering from UCT. Mr Moabelo is a co-chair for Southern Africa NGN and participate in A2 and A3 regional activities.
Nadia Mahomed
NGN Representative
I am a successful electrical engineering graduate with more than 5 years postgraduate experience within the power industry. I have successfully completed a 2 year Engineer in Training programme at a power utility within the Transmission and Distribution power network with exposure to Power Transformers, HVDC and FACTS and Cable systems as the Engineer In Training of the year awardee. Completed a 1 year internship and a 2 year Technical Training Programme at one of the leading Original Equipment Manufacturers, training and supporting in roles such as; Engineering Offers, Technical support to Procurement and Project Management.